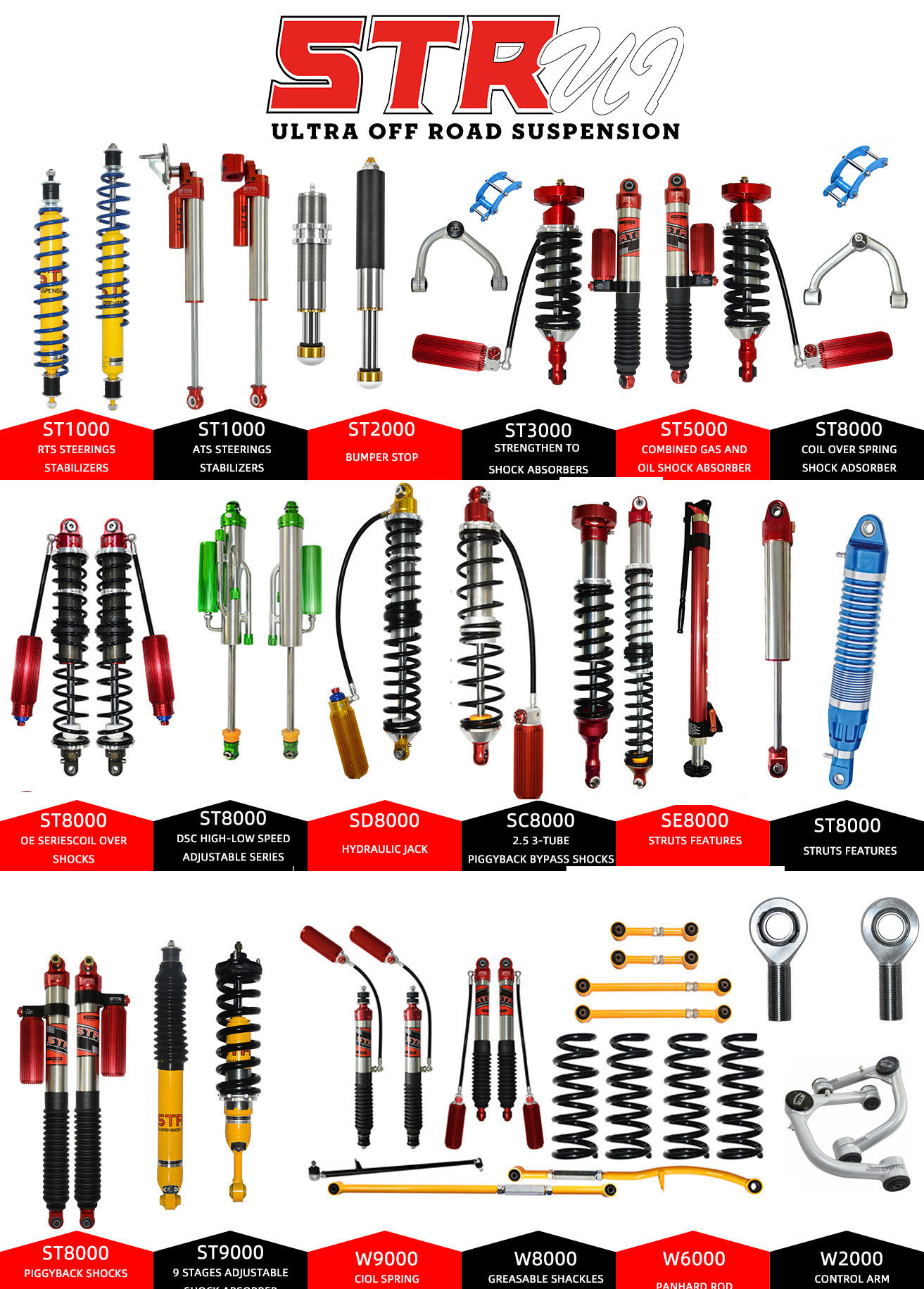 STR steering stabilisers are the only award-winning RTC steering damper on the market.
We paved the way for return to centre dampers in USA and Australia.
Using the return to centre principle.
the coil over spring forces the steering damper to return to the neutral position.
helping to eliminate steering wheel kick on unevensurfaces without compromising steering feel.