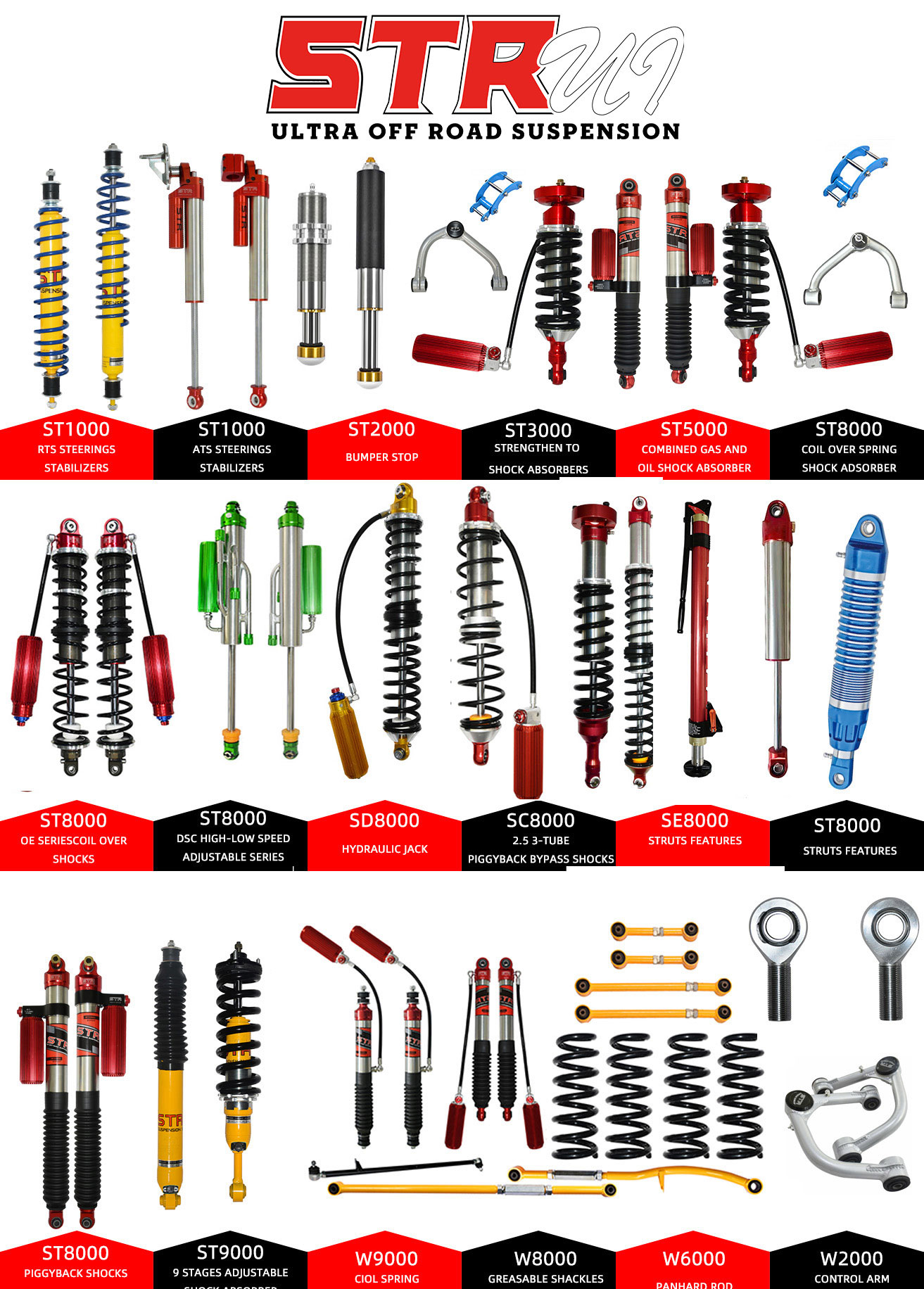 Control arms, sometimes called "A arms," are the core of your front suspension system.
In simple terms, control arms are the link that connects your front wheels to your car.
One end connects to the wheel assembly and the other end connects to the framework of your car.
The upper control arm connects to the uppermost area of the front wheel
and the lower control arm connects to the lower most area of the front wheel.
with both arms then attaching to the frame of the car. If you have independent rear suspension.
the design is similar.
Features:
-UCA with UNIBALL joint (NOT ordinary ball joint style)




-Extended Uniball joint 1 inch for more articulation and better car handling




-With hole for grease(No squeaking or breaking bushings)




-More space for the strut sping suspension on full articulation

-Fit For Hilux 2005+(Other models also can provide,Triton/Ranger/Dmax/Navara etc.).