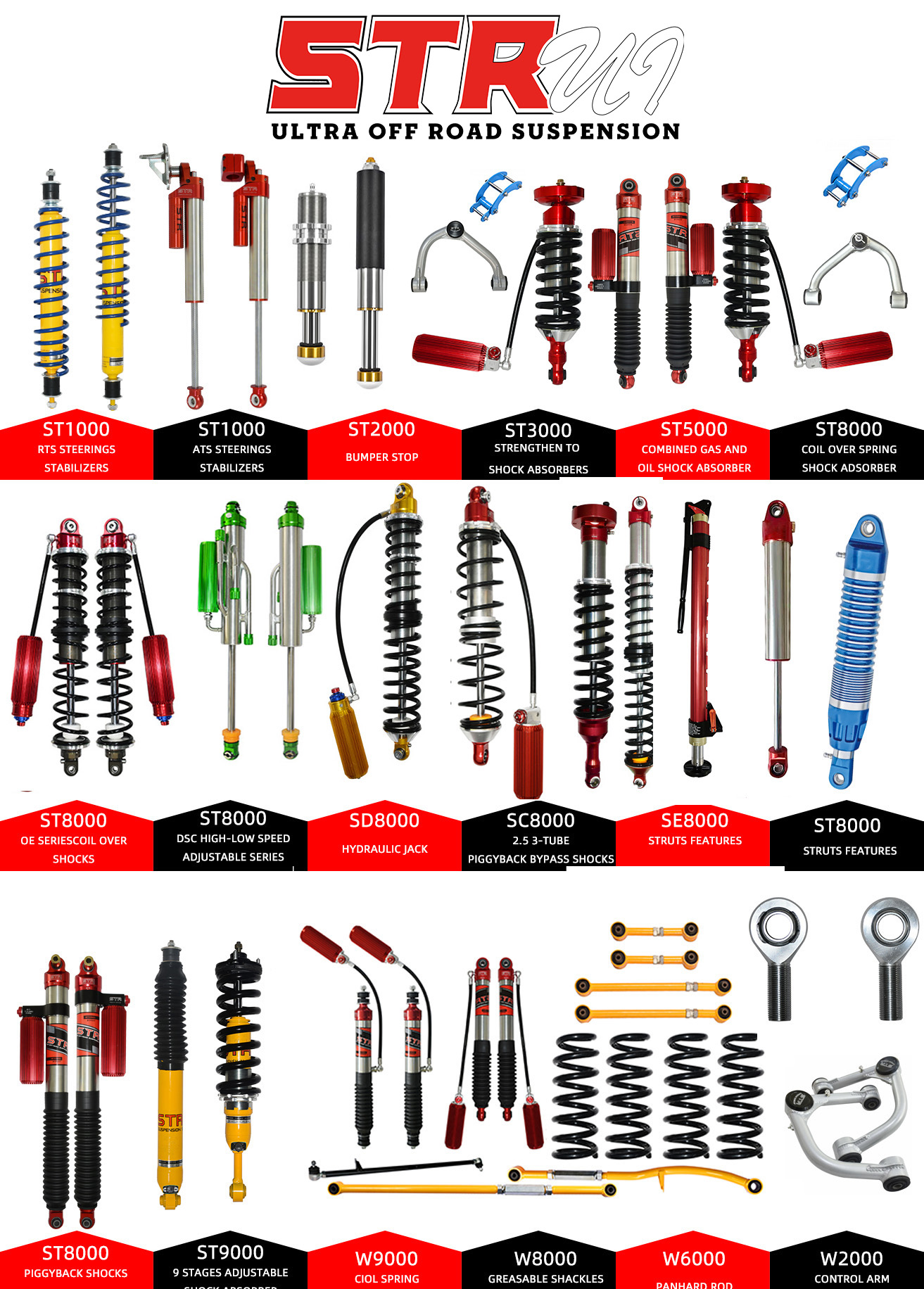 FOAM CELL TECHNOLOGY:
Micro-Cellular closed cell foam insert maximises cooling efficiency by occupying less internal space
than gas within a pressurised shock absorber.
Greater oil capacity and more surface area maintains lower operating temperatures.
60mm TWIN TUBE BODY - 50%-100% more oil volume than a gas shock absorber for superior cooling and endurance.
Twin tube construction protects internal components from rock damage.
18 mm HARD CHROME PISTON ROD - Hardened and polished, volumetrically balanced to piston size.
None adjustment on softness or hardness comfortment.
LONG TRAVEL - Suitable for standard and raised height vehicles, additional length increases wheel articulation.