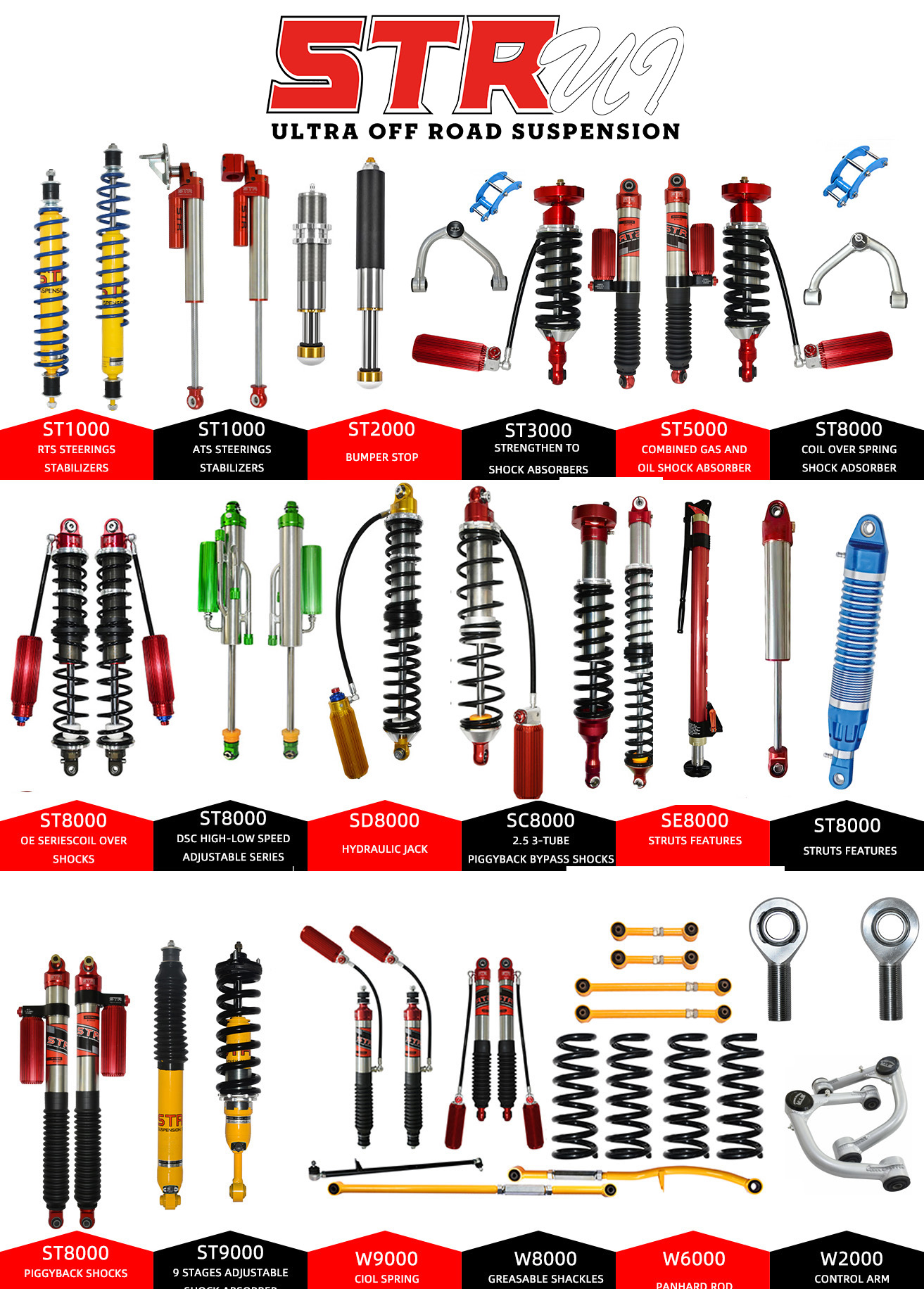 Optional: Thread /Smoothly
2.0 x 2" Bump Stop
2.0 x 3" Bump Stop
2.0 x 4" Bump Stop
Products Fetures:
1. Available in 2.0 inch diameter bodies with stroke lengths from 2 to 4 inches.
2. Double sealed Schrader cover that mounts to the body, not the valve itself creates a positive seal and keeps dirt and moisture out.
3. Unique mounting boss design with indexing pin securely locates the bump stop without pinching the outside of the tube
4. Aluminum components are machined from aircraft quality billet.
5. Large 1-1/4" or 1-5/8" diameter shafts have a minimum tensile strength of 75,000 pounds per square inch.
They are hard chromed and micro-polished to a 6 RA finish for extended seal life.
6. Long wearing nylon contact pad insures quiet operation and mounts with a simple yet effective single bolt design.
7. O-ring on shaft helps to gauge shaft travel.