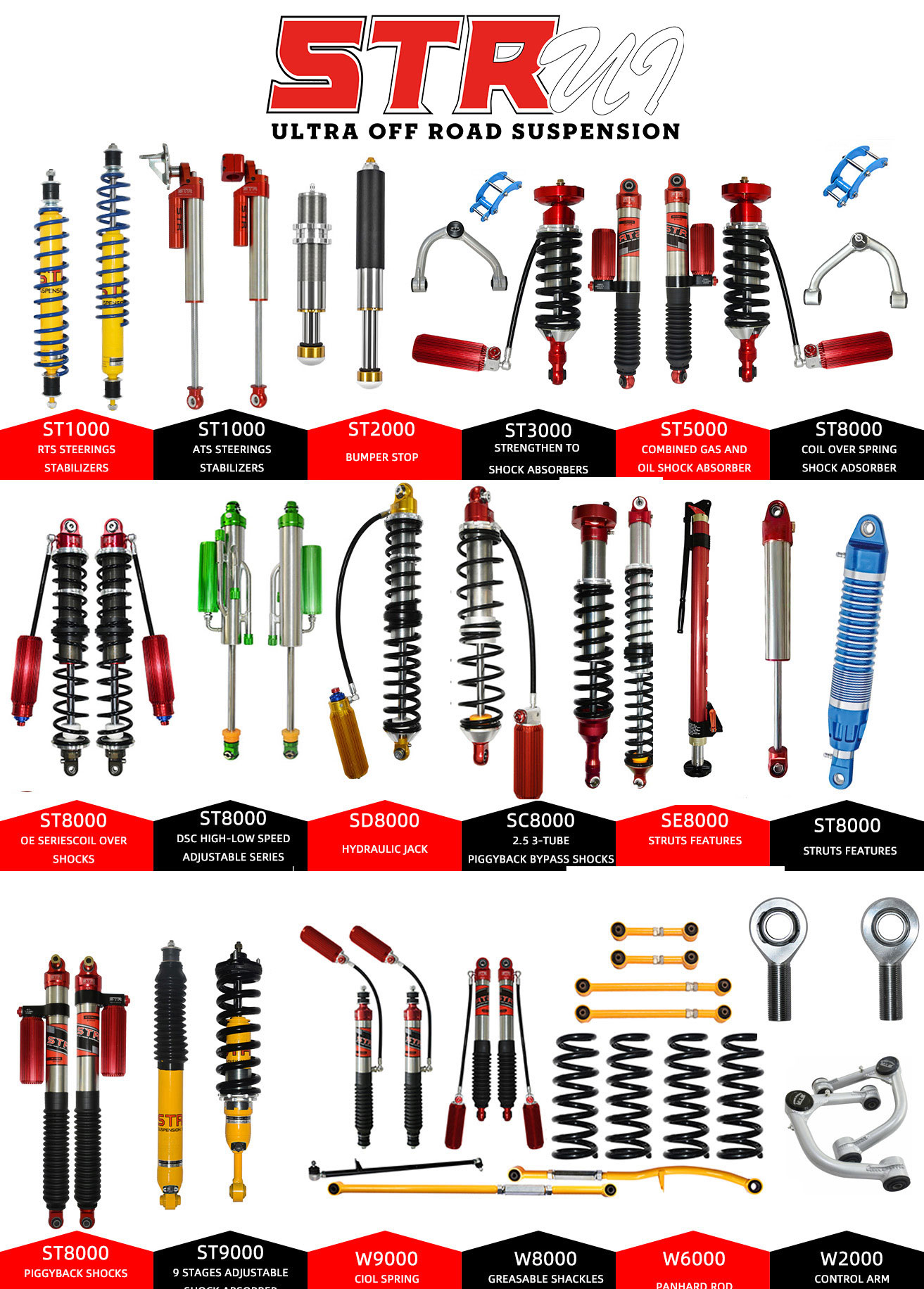 The Panhard rod restricts lateral movement. This is different from a traction bar.
which controls axle wrap and suspension loading. The track bar or Panhard bar is a simple device.
consisting of a rigid bar running sideways in the same plane as the axle connecting one
end of the axle to the car body or chassis on the opposite side of the vehicle.
All of our Panhards and control arms come with bushes to increase longengevity and flexibility of the bush.

Features :
- 100% Brand New
- Designed to correct axle alignment
- Eliminates potential contact between tyre and body
- Improves handling
- Comes with Bushings
- Suitable For Lift Up 2"" - 4"" Car Model